Today, Firefox is one of the most widely used web browser and browsing  web without Bookmark may be a bit difficult since most people bookmarks their favorite sites in Firefox. Bookmark is an easy way of storing the website addresses. Though there are many online bookmark services available but Firefox remains the best choice for bookmark since it's simple and easy to organize bookmark in Firefox. In this article, we will see how you can backup Firefox Bookmarks.
Why to Backup Bookmarks?
There is always a risk/possibility that Firefox may crash, or you may install a fresh copy of OS, which may delete all files in your Hard-drive. It is always good to have the back-up of bookmarks, So that you could retrieve data at time of any such issue.
Backup Firefox Bookmarks
1. In Firefox, Click on Library icon on toolbar or you can also navigate to Menu –> Library.
2. Click on "Bookmarks".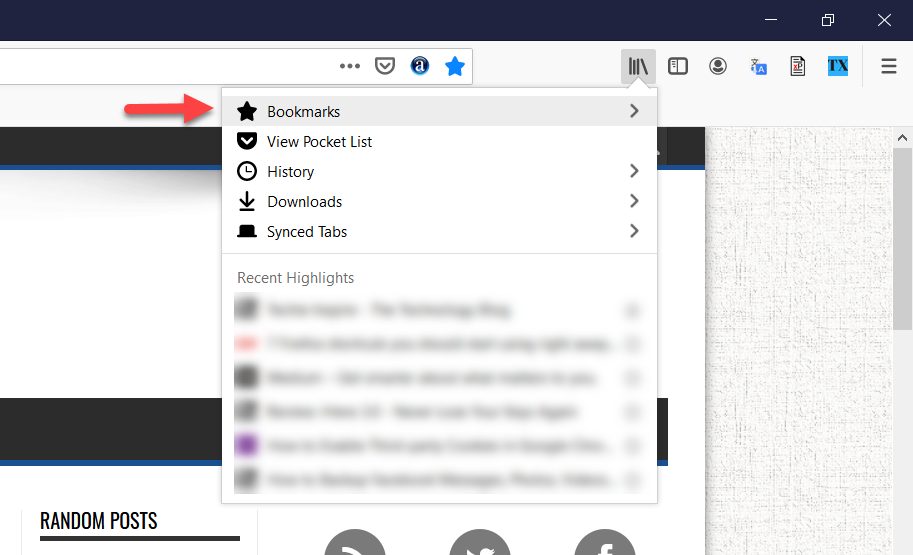 3. Click on "Show All Bookmarks", Firefox will open Library window. You can also open Library window using firefox shortcut key Ctrl + Shift + B.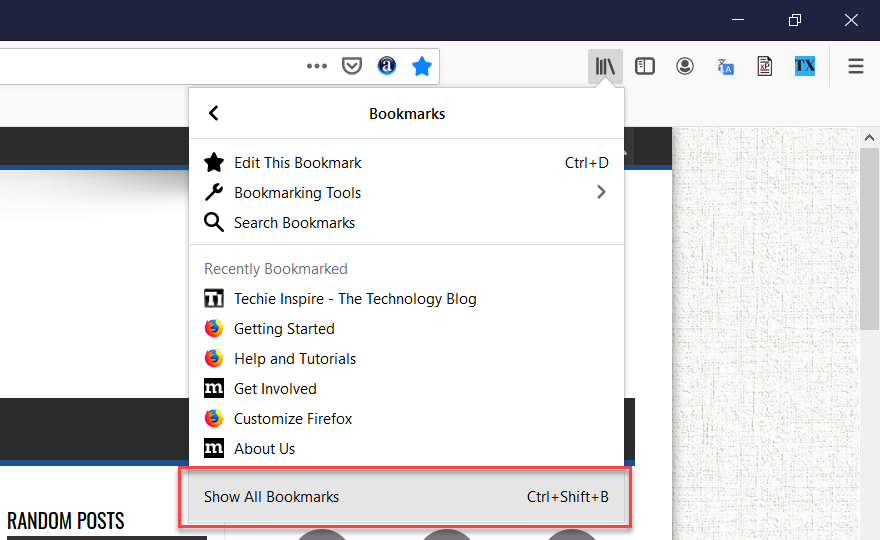 4. In the Library window, Click on Import and Backup drop-down menu –> select Backup and Save the file in .json format.
You can also Export Bookmark in HTML format. When you want to restore Bookmark from your backup, follow the same above 3 steps and select "Restore" option from drop down. If your backup is HTML format than select "Import Bookmarks from HTML" option.

Subscribe to Techie Inspire for more tricks, tips, Guides and Much More..