IVR is an Interactive Voice Response that allows a computer to detect voice and keypad inputs. IVR technology is used extensively in telecommunications. When we call some Customer Care/Support, you hear some pre-recorded voice asking for a response from you through a keypad or voice. If you need to talk to a customer care executive/Operator, Often you have to go through the long process of IVR by pressing different keys for different options asked by the IVR. This article will see how we can bypass the IVR call system to connect directly to the representative.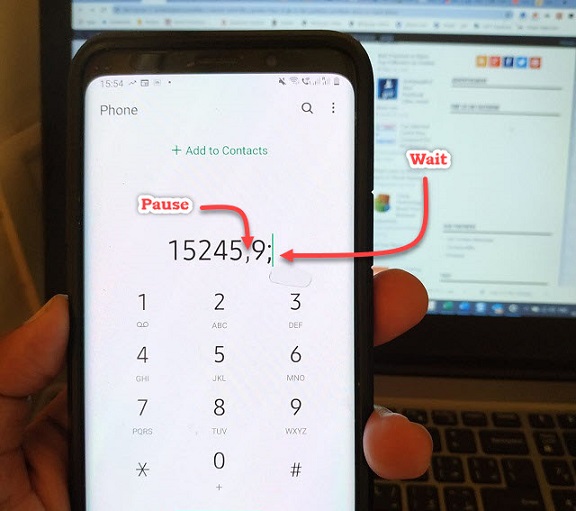 Why Bypass IVR?
It's simply a waste of time interacting with IVR until you reach a Customer Care Representative.

Senior and Aged people are always not comfortable interacting with IVR.
Physical Disability or impairment person finds it difficult to respond to the IVR through the keypad.
How to Bypass the IVR system?
To bypass IVR, we will use the pause (2-second wait) and wait command option available on all our phones.
Pause(2-second wait) Command: The Pause 2-second wait can be added by holding down the "*" key until you see the comma(,) character in the number. Dialing any number followed by a comma and the extension number will wait for 2 seconds before it dials the extension number. In old phone models, you will see a p character for pause instead of a comma.
Wait Command: The wait can be added by holding down the "#" key until you see the semi-colon(;) character in the number. However, in some phone brands like Samsung, semi-colon cannot be added by the "#" key. You can see a separate menu in the dial option to add the Wait command. When you dial any number followed by a semi-colon and the extension number, it will prompt on your screen whether you want to send the extension number.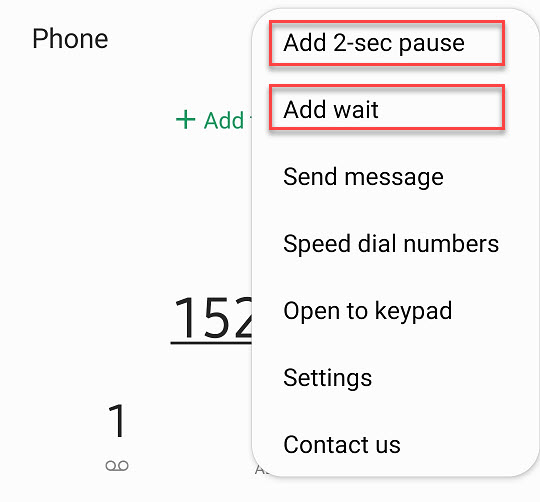 First, you need to note down the extension number you press while interacting with IVR. Dial the customer care/support Number and take a pen and paper to note down all the extension numbers you press to reach the Customer Care Representative option.
For example:
Suppose I'm calling the customer care number of a mobile operator, and I am dialing 12345. IVR is prompting as press 1 for Prepaid and press 2 for Postpaid. When I press 1 for PrePaid, IVR prompts again as press 1 for Balance Inquiry, press 2 for Data Balance Inquiry, and press 9 for Customer Care. To reach customer care, I need to press 1 in the First IVR Menu prompt and 9 in the second IVR menu prompt. So next time when I call customer care, I will dial as below.
12345,1,9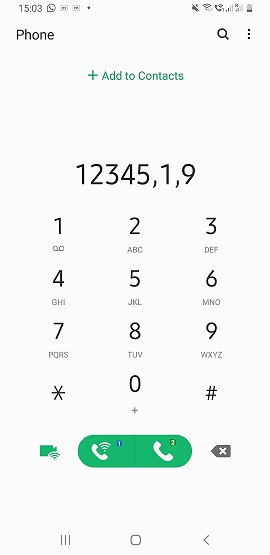 If you need to wait for a certain number of seconds before IVR accepts your input, you can add multiple commas. If you want to wait for 10 seconds, add five times commas (each comma is 2 seconds).
12345,,,,,1,9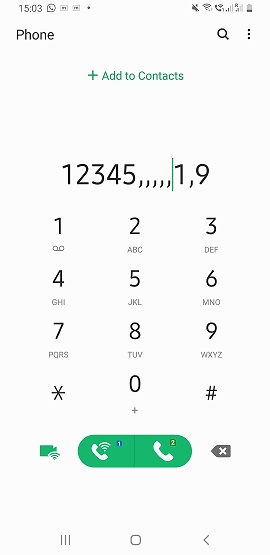 You can save this as your contact. Next time when you dial the customer care number, it will automatically respond to IVR prompt. It will connect directly to the Customer care Representative.
Check out more articles on How-to Guide.
Subscribe to Techie Inspire and receive the latest updates on your mail…