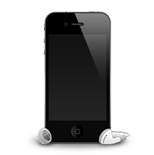 From "The Rock" and "Armageddon" to the "Transformers" series, Michael Bay is one of the eminent film directors around. Michael Bay's action-packed films have left a lasting mark on the special effects industry in movies – inspiring some amateur filmmakers to follow in his footsteps.
Of course, you don't have to spend thousands in order to make your first movie. Using just your iPhone, you can start production on you next work – with some helpful apps, of course.
The Primary Tool(s)
You need a camera. Or, more precisely, you need one of several video apps to harness the iPhone's camera for your film.
Indeed, the options are many. According to mobislyder, Viddy, Video Edit, CinemaFX for Video, ReelDirector, and iMotion HD are some of the most notable names. As you can imagine, you'll have to investigate the strengths of these apps to see which is right for you. For example:
Viddy: Simple navigation with easy social network integration
Video Edit: Fewer features but offers quick editing
CinemaFX for Video: 55 total effects
ReelDirector: Unique transitions and powerful multitasking
iMotion HD: Offers time-lapse, stop-motion film capability
However, there are many other video apps. For Steve Hendershot of Crain's Chicago Business, the battle comes down to Apple's iMovie and Avid Studio's Avid Studio app. Hendershot prefers the latter option, praising its versatility – saying that iMovie looks a bit "templated."
Take a look at some video apps to see what suits your needs. Keep in mind that you can always mix apps, such as using TiltShift Video – featured on AppAdvice – for unique shots with a blurring effect.
Other Helpful Apps/Tools to Create Your Masterpiece
How much time will you be spending behind the camera? Chances are it won't compare to that of planning your next blockbuster.
Making a movie takes planning. It will also take a concerted effort to look at each character, the plot lines, and other dynamics in your film. You can't simply pick up a camera and begin working on a great film. Take a look at the following five apps mentioned by AppAdvice:
Scripted: Featuring hundreds of screenplays, you can learn from the best.
Storyist: Helps you create characters, ideas, and other essentials – as well as a feature to help you organize scenes.
Index Card: Think of this is a full-fledged version of Stoyist's scene organizer. Plenty of features allow you to rearrange dialogue, scenes, and much more, so that you can take control of your film.
ScriptWrite: Begin writing your screenplay with this app. It features export/import with Movie Magic Screenwriter 6, Final Draft 8, Dropbox/PDF, and much more.
Storyboards Premium: This full-featured app allows complex functionality – such as pre-drawn images like furniture, trees, and more.
With some of these apps, you can realize your dreams and enjoy shooting a custom movie on your iPhone. Plenty of impressive video and moviemaking apps are available to help you move from a concept to a well-made film. Take a look at your options and then begin brainstorming to start planning your movie and maybe… be the next Michael Bay!
Want to see more examples of incredible Michael Bay special effects and cinematography? Visit his pages on Vimeo, Moviefone, and Yahoo!