Today, Google offers many online products & services, and many people are using more than one services. Generally, Visiting all those web pages becomes a bit tedious. Currently, there are many Google products and services available, and the most Popular Google services used today are Gmail, YouTube, Google Maps, Google Docs, Contacts, etc.
To access these services, people generally search on Google or login to Google and navigate to Google Home page and click on Google Apps icon that will display list of all Google Services under a drop-down menu. Google Apps is a great feature, which was introduced recently by Google that makes it easy to access all service under one menu.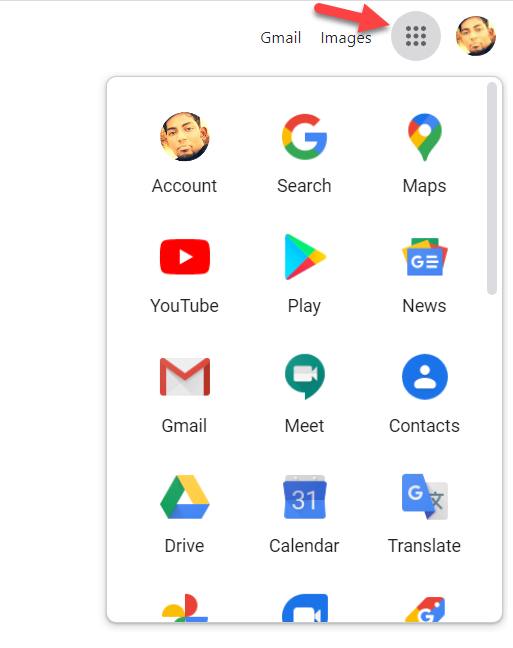 However, it's again a bit time-consuming process since you need to navigate back to Google home page to access every single web service web page. Therefore, we have a found a good add-on for your browser which works similar to Google Apps drop-down list, which will be very helpful to access your Google Services web pages directly.
G App Launcher is an add-on available for your Firefox and Chrome Browser. It is a better and quick way to visit all those favorite Google services directly from your browser toolbar. If you are using more than one services on Google then this add-on tool will be very handy and useful for you.
Once add-on is added to the browser, you will be able to see it on your web browser toolbar.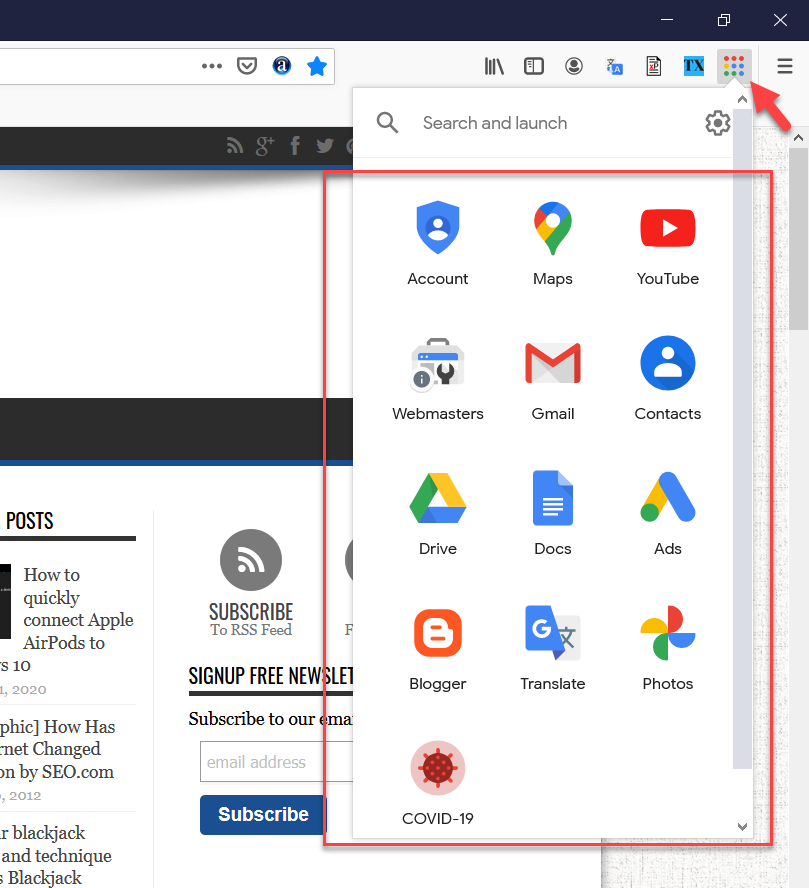 You can also go to settings and customize what you want to see in the drop-down menu list.
Install Extension from Chrome Store
Install Add-on from Firefox Add-on Store
If you found the above article interesting then subscribe to Techie Inspire.