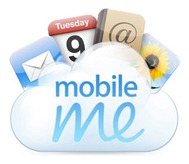 One woman from Texas is contributing technology for nabbing a suspected robber by simply using her iPad. No matter if you have an iPad or iPhone, both are extensions of one another and can be turned in to the other and locating the other. This innovative technology comes in handy if you are being robbed.
A Texas woman who was loading her child into her car was robbed at gunpoint. The thief stole her jewelry and iPhone; he however, neglected to get the woman's iPad, which was synched into her iPhone. This provided law enforcement with the information and address they needed. With the help of the MobileMe application, officers were able to locate 46-year old Charles Hall. He was found in the southeastern part of Houston, with the aid of the iPhone. With the assistance of the technology, it took only two-hours to find the thief thanks to GPS tracking. The software that makes this possible is the GPS that is built into the products and a registered-paid account with MobileMe. The program is available for only $99 annually.
MobileMe is a program that did not receive a lot of hoopla, due to the launch of Apple's iPhone 3G. The program brings the latest iPhone up to speed with pushing synching for contacts, emails, calendars and a variety of other features.
Cons
Sadly, there are minor snags with the software. The process is known to log users out without permission and is sometimes frustrating to load with longer waiting periods. Email messages sometimes do not show, even though they are physically in the inbox.
What's new?
Among the upgrades are redesigned interfaces, and additional storage up to 20GB. The MobileMe program has been redesigned and now closely looks like a MAC interface. You will see the same icons as you see for Mac, Calendar, and Address Book all appear at the top of the MobileMe page.
When you log onto Me.com, you will see a large difference in the service interface. The portal-type page showing services in the menu found on the right-hand side. You will instead view icons along the top that easily allows for switching from one to the other. When signing in, you will find that you are taken to iDisk and when you switch to another application, you will be given an option to view the "Getting Started with MobileMe guide".
Email
There is an auto-complete feature that enters email addresses. You can follow-up, search contacts, flag messages and move mail to folders with clear dragging and dropping maneuvers. One extraordinary aspect of MobileMe is Quick Reply, accessed from the curled arrow button that is located on the right-hand side of the email's entry into your list. You do not have to open a message to send replies. A small window that pops up allows you to enter text.
MobileMe and nabbing criminals
No matter the snafus that MobileMe contains, it is a proven tool in tracking down robbers. If your iPhone is stolen, simply log into "MobileMe" which contains a "find my iPhone" service. This service will allow you to see the place where your iPhone is currently, as well as the course someone is taking your iPhone. Feel free to read the various stories of users who were able to track down robbers with his innovative software.
Author Box: This Article is contributed by John Smith, His is a geek when it comes to technology and gadgets, at the moment he is all crazy about the Android and Apple Technology. To know more visit his site Aanbesteding politievoertuigen and Aanbesteding politie.