Following to my previous review post on "ZUS Smart Car Charger and Locator," today we will be reviewing another product from Nonda called "iHere 3.0". Nonda ZUS smart car charger and locator did impress us with its features to locate your car, but what if a car locator device could also find your misplaced key or your misplaced phone.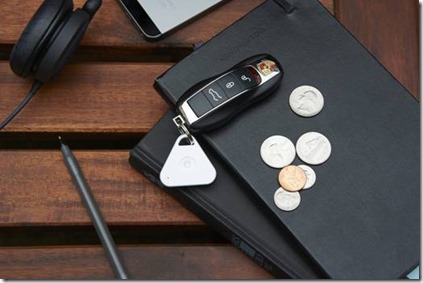 What is iHere 3.0?
iHere is a remote key finder from Nonda that helps you find your keys or phone and even find your parked car. Additionally, iHere could also be a remote camera shutter that could help you take some great selfies with a click of a button on iHere. The device works with the help of a Bluetooth connection with the iHere app on the phone.
Design: The overall design of the product looks and appearance resembles the Apple product. The product's design is light and smartly designed, giving you a feel of a smart key holder for your keys.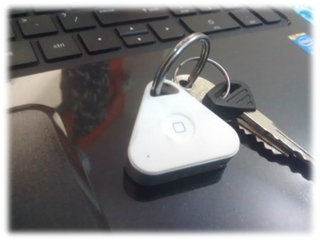 Features:
A single button is available on iHere, but its functions are controlled through the iHere app on your mobile based on your selection set on the app.
Call Phone:

This feature of iHere is handy if you often misplace your cell phone. Just select Call Phone on App, and when you click on the iHere button, your phone will start ringing just like someone is calling you. This feature could also be helpful in a place where you want to escape from meetings or people giving an excuse of attending the call.

Car Finder:

When you select the car finder option on the app, the moment you click on the iHere button, the location of your parked car will be saved by the iHere app on your phone. You can then easily track your car location using the app.

Camera Shutter:

When the the Camera Shutter option is selected on the app, your iHere will work as a remote camera shutter, which could help you take great selfies easily with a click of a button on iHere.

Voice Recorder:

This feature on the iHere app is very impressive and handy when you want to secretly record some conversation without letting another person know. Just select the option Voice Recorder on the app, and when you click on the iHere button, it will start recording the voice. You can stop recording by again clicking on the iHere button.
Charging:
The device support USB charging, for which a USB cable does come along with the product. The company claims that each charge could last up to several weeks.
Conclusion: 
Once again, it's an excellent value for money product from Nonda. It combines all the necessary features packed in just a small device. However, switching between different features by selecting the option on the app feels a bit uncomfortable. Instead, it may be easier to use if this option is given directly on iHere remotely. Nevertheless, the product is handy, and we recommend trying it out if you are searching for such a key finder device for your keys.