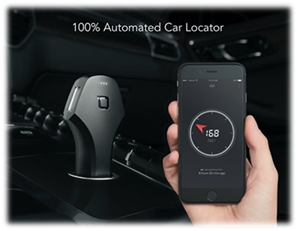 How handy it could be if a charger in your car could assist you in finding your car in a massive parking lot. At first, it sounded extraordinary how a charger could help find your car, but that's true.
Today, we will be reviewing the ZUS Smart Car Charger and Locator, which claims to find your car where you left it and charge your devices twice as fast. We are grateful to Nonda (maker of ZUS Smart Car Charger) for sending the product for review.
What is ZUS Smart Car Charger and Locator?
The ZUS Smart Charger is not only a car charger but also a car locator that helps to find your car using an iOS/Android app on your phone or device. The device is crafted from the highest grade German Bayer PC with all metal parts coated in Titanium.
The only car charger to meet US Military MIL-STD-810G High-Temperature Standard that can take Temperatures as high as 100ºC. The charger can charge two devices simultaneously, 2X faster than regular car chargers.
Design:
The first look toward the ZUS smart charger, the only word we could express was elegant. The overall design of the charger does give you the premium touch and feel since the entire body has been well built, designed, and coated with Titanium. The best part of the ZUS charger is the emitting LED light that assists you in the dark.
The LED lights are emitted from the top center of the device and two USB ports on both sides. The device looks great in the car, especially at night.
Charging:
The Company claims it charges the device twice as fast as the regular charger. We did test it on multiple devices, and the findings of our test came out true with flying colours, as our devices did get charged faster than our regular charger.
The best part of the ZUS Car charger was that we could charge two devices simultaneously at 2X faster than a regular charger.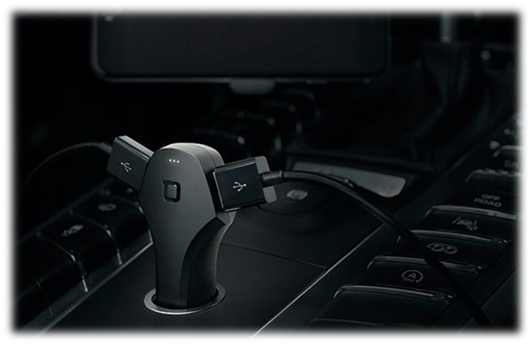 Car Locator:
The most exciting part of the ZUS charger is the Car locator. The Car locator works without the need for cell reception or WIFI network. Once you connect your phone to the ZUS charger via Bluetooth pairing using the ZUS app on your phone/device, it will save your car location when you turn off your car. With the help of the ZUS app on your phone, you can easily find your vehicle. The app also has a map that also aids in finding the exact location of your car.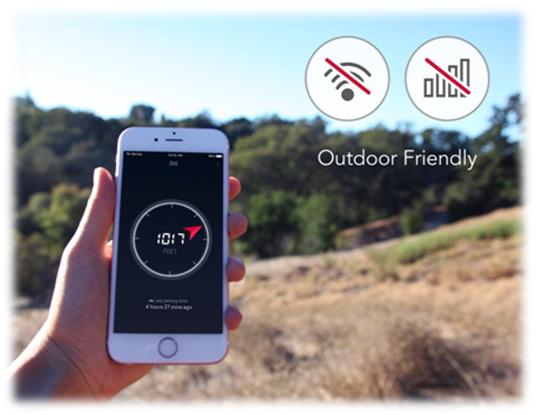 Conclusion:
Overall, ZUS Car Charger and Locator is an excellent product for your car. If you are a person who needs assistance in locating your vehicle and looking for a high-quality standard car charger, then we recommend that you should try out the ZUS Car Charger. The ZUS smart car charger is smartly priced and available on Amazon. Let us know your view if you are already using one.