Are you tired of watching and using the same-old default Blue Theme in Office 2007? The Office 2007 been the most popular and widely used software for the last two years and still many people prefer using Office 2007, but most people are still using the same-old default blue theme. It's not people like the blue theme, but they never knew the feature of Changing Theme on Office 2007 is available.
Microsoft has packed office 2007 with two additional themes (Color Schemes – Silver and Black) which looks more stylish and trendy. If you are using Windows Vista/Windows 7 or any Black window theme, then changes office 2007 theme to black, it will look great.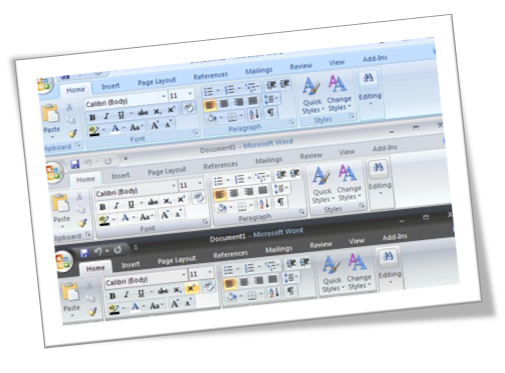 How to Change Themes in Office 2007:
1. Open Microsoft Office 2007, Click on the Microsoft office logo button.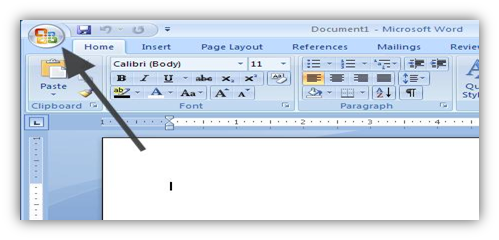 2. In the menu, click on "Word Options"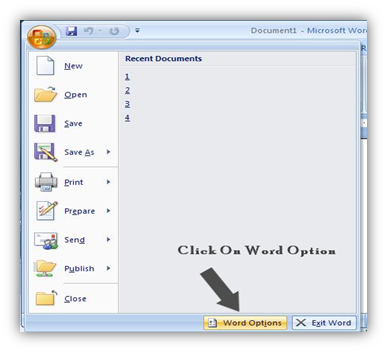 3. Now under Popular Tab, click on the drop-down menu of color scheme option where you will find three color option. Select any color scheme and click OK. Voila! Theme Changed.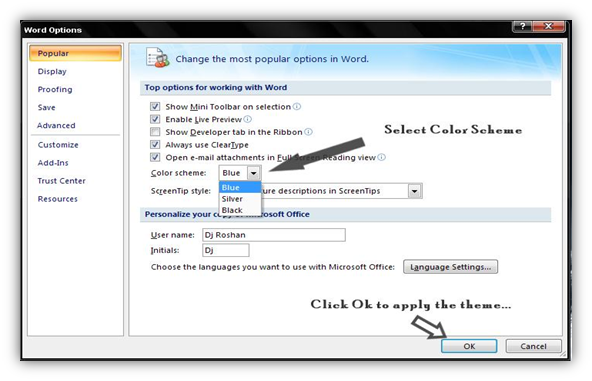 Note: This changes will also reflect in all other office 2007 products.