If you are going to put down the money for a fancy new phone with a monthly data plan, don't settle for poor graphics or pixelated images. Here are five factors that can help you determine the quality of your smartphone screen.
1. Pixel Density
Pixel density is probably the most important thing when it comes to the quality of your smartphone screen. The higher the number, the better the screen. As a buyer's guide from Ximix.com explains, a phone with less than 200 ppi (pixels per inch) has low resolution and doesn't offer a very good picture while a phone with a ppi between 200 and 300 is average.  A phone with a pixel density above 300 ppi has high resolution. Many phones have climbed higher than that with 342 ppi.
Via Flickr by nd-ny
2. Brightness
The brightness of a phone will allow you to use it in direct sunlight or in a bright room without losing any visibility. Ximix.com reports that most smartphones are between 200 and 500 cd/m2 while HD televisions are usually between 450 and 1,000 cd/m2. Better brightness capabilities mean your phone is more usable in bright places. After all, we don't just use our phones in the dark!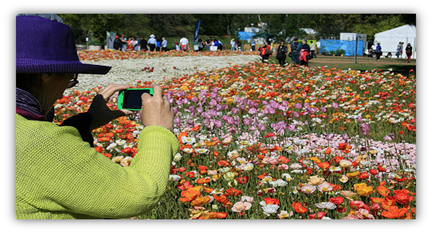 Via Flickr by spelio
3. Display Technologies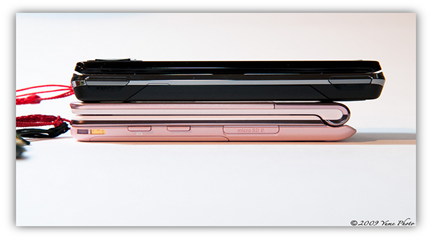 Via Flickr by kurichan+
As Raymond Soniera explains in this CNET article, without the proper technology, your smartphone's awesome specs don't matter. LCD and OLED are the two competing technologies for smartphone displays, but both have high-end and low-end versions. Low-end versions include the TFT-LCD or the AMOLED, while premium versions include IPS-LCD or the Super AMOLED Plus. Low-end versions of both have a variety of problems including a narrow viewing angle, not enough brightness, and over saturated colors. The premium versions of both eliminate many of these problems. Choosing between the two is mostly a matter of preference, but be sure to choose phones with the premium versions if you can.
4. Glare Resistance
Many phones offer glare resistance technology so that you don't have to dodge your own shadow when using your phone in a bright room. Not all phones offer this, but it is certainly something to look for. Raymond Soneira agrees in his CNET article that this technology should become more of a focus in the smartphone industry. After all, what's the use of a big, high ppi screen when you are plagued by glare and your own reflection?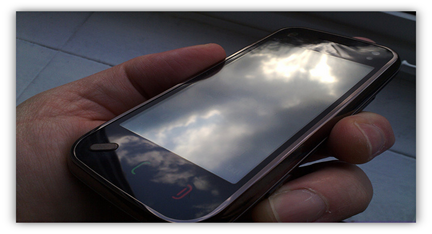 5. Size
Another element that can come down to personal preference is the size of a screen. Too small and you can't clearly read or navigate your phone. Too big and it isn't very portable. Ximix.com's Smartphone Buyer's Guide recommends getting a phone with at least a 2.5-inch screen, as anything smaller is hard to navigate. From there it is your choice. A small screen would be anything under three inches while an average-size screen is between three and four inches. If you are big on entertainment or really want the space for reading and navigation, you can always get a phone with a large screen over four inches (remember that screens are measured diagonally).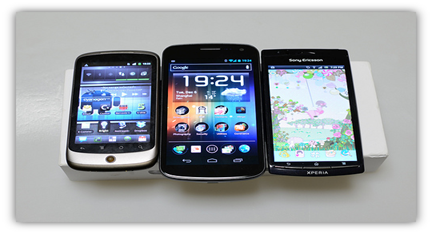 When choosing a new smartphone, always consider these five factors in screen quality before making your decision. While many factors are up to personal preference, things like glare resistance and pixel density should always be high on your priority list.
Resources:
Author Bio: Shaun Chatman is a freelance writer by night and a gym trainer in the day. Happily married and a father of two gregarious kids, Shaun lives in Dunedin, FL, and spends his free time playing with his kids, watching or playing sports, or messing around with his HTC Windows Phone 8.