Gmail has introduced another cool feature for its users by introducing a new Gmail Compose window. This is a new feature which can be used while composing or replying to an Email. Most of the time what happens is, I want to send a new Email or reply to a previous Email so I need to go and refer to previous Emails which is time consuming. Gmail has introduced an update for this, which serves the purpose.
Follow the steps given below to enable the New Gmail Compose Feature:
1. Login to Gmail and click on 'Compose'.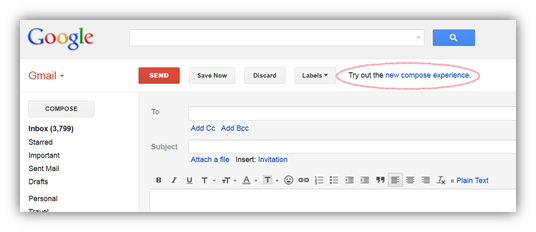 2. In the same window, click on 'new compose experience' and you will see the below screen.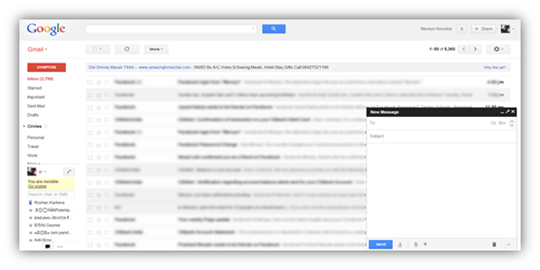 3. The new Compose window looks similar to Google Talk in minimized mode. The benefit over here is you get to browse your Gmail while still composing the E-mail. The reply feature is also similar to the Compose feature.
However, if you are not comfortable with this feature, you can also switch back to old Gmail compose and reply features. Click on the dropdown like icon besides the trash can icon in Compose window and click on 'Switch back to Old Compose' as shown below.
Personally, we find this update handy and helpful, what do you think about Gmail new compose window. Share your views or comments in below comment section.