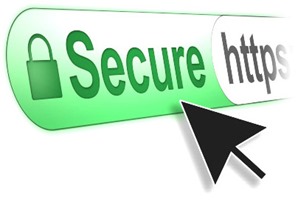 Firstly, let's define what SSL is. SSL stands for Secure Sockets Layer and is an encryption technology developed by Netscape to counter the growing problem of identity theft, which can see criminals eavesdrop, tamper with data or forge messages. It has become a synonym for safe shopping for many consumers. Many websites today say they wouldn't and couldn't be without an SSL certificate in today's world, but not all websites have the same needs as others. Below you will find a few pointers to help you decide if it's an investment you should make.
To secure or not to secure, that is the question
Not every website requires an SSL certificate; it really depends on the kind of website you have and the degree of sensitivity of the information being transmitted. For a website that doesn't ask for any personal information or doesn't ask users to upload personal files, it is perhaps not advisable to make the investment; however, most experts say that whenever any personal information is asked for, SSL gives your online customers the confidence to know they are being protected. Especially when purchases are being made, an SSL certificate is usually a must otherwise you will find yourself severely limiting your audience. If your website has an online sign in facility, asks for personal details or the email address and password of your customers SSL is also advisable.
Shoppers are aware of the risks
The threat of identity theft is well documented and so shoppers are increasingly looking for a secure site to make their payment. Research has shown that around two-thirds of shoppers who decide not to make a purchase at the last moment do so because of a lack of security. Because it is so easy to see which online stores have an SSL certificate and which don't, many online shoppers are immediately looking for the reassuring padlock or green address bar before entrusting their personal digits to a website they are unfamiliar with.
Who is your Clientele?
Research has shown that older clienteles are far more prudent and careful with their purchases and are therefore, far more likely to look for SSL before making a purchase.
Are there different types of SSL Certificates?
There are many different SSL certificates and not every website will require the same level of security. Thawte, which is a leading provider of SSL certificates, offers certificates according to the sensitivity of the information being asked for from your customers. If you want a more detailed idea of prices and packages, you can compare by searching online for SSL products from Thawte and other market leaders. Make sure that you understand more about how SSL works and then find the right SSL certificate for your company.
Building trust between you and your customers
SSL increasingly gives customers the feeling that there is an element of trust between them and the website from which they are making a purchase. Trust seals, provided by validating authorities, which can be displayed on all pages which require sensitive information encourage shoppers to complete purchases without having to worry. Increasingly, many websites are also keeping ahead of competitors by including mention of their SSL certificates on their basic online descriptions, which are picked up by search engines such as Google and Yahoo.