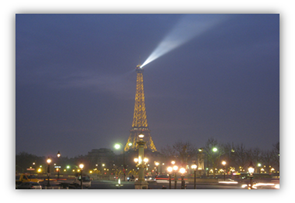 Paris has long been one of the most important cities in Europe, for its history and culture alone. It is also, of course the financial and communications centre of France – and due to its position at the heart of the European Union is rapidly expanding these roles to become one of the fastest emerging financial centres for Europe as a whole and the wider world. Its world-class facilities and impressive excellent latency times to all major European markets makes it an attractive option for business.
As more and more transnational corporations establish headquarters in Paris, the need for colocation facilities has expanded apace. Colocation centres are designed to ensure that businesses and clients data can be stored safely and securely off-site, and colocation Paris sites all share some basic characteristics – high levels of site and cyber-security, reliable and continuously-monitored environmental conditions to ensure the optimum performance of the server racks they contain, and a secure power supply with multiple redundancies to ensure that power keeps flowing without any interruptions. Depending on the roles they are to perform – such as whether they are intended as enterprise, hosting or portal centres, for example – individual colocation centres can vary quite considerably when it comes to other variables like overall size, the extent of server virtualisation or the extent to which data traffic remains within the centre or transmits between centre and client.
When it comes to colocation, Paris has already got an impressive number of high-end facilities, with many centres offering services to multiple clients, and others custom-made for single-presence deployments. There are also a number of major data exchanges in the city, such as Paris Network Access Pont (PaNAP), Equinix Exchange, Service for French Internet exchange (SFINX) and Paris Internet exchange (PARIX).
One example of a high-performance colocation Paris facility is the Telehouse Paris Magny Les Hameaux centre – the company's third colocation centre in Paris and also its newest, having opened in 2009. Offering 15,000 square metres of high-end colocation space, it is just a 30 minute journey from the heart of the French capital, enjoying all the benefits of close proximity to the Parisian hub, while avoiding many of the security risks, hassles and other problems of colocation centres located right in the middle of a city.