Purchasing a printer is a big investment almost similar to getting that laptop or computer. Deciding which one to get sometimes confuses the average consumer. There's a wide range of printer that is currently available in the market that it makes it even harder to make a decision unless you're fully aware of the different varieties of printer available and its different functions. Since the invention of printing technology, there has been an extensive variety of technologies implemented to the printer that you never thought would be possible such as 3D printing.
When deciding which type of printer to purchase, you might want to ask the following questions listed below:
Is this printer for home or office use?
How often you will use printer and how much is the usage?
Does speed of printing matter to you?
Are you looking for printer with color and photo printing or is the normal black and white printing okay?
Are you looking for extra features such as scanning, fax, and photocopier? Does it need to have an USB slot for photo printing? Or does it need to be wireless?
Based on the questions above, you should be able to gauge what type of printer you want to purchase and know fully well that you were able to get one that you really need. To assist you further, listed below are some of the printers that is currently available in the market.
1. Inkjet Printer:
Inkjet printers are most popular printers and ideally used for home or small-scale office use. It prints the document by spraying ink onto the paper from nozzle or jet. A typical inkjet printer can print with a resolution of more than 300 dpi (dots per inch), and some printers can print documents at 600 dpi. Inkjet does give a good print quality, but it may compromise with the speed of the printing.
Inkjet printer uses the Ink Cartridges for printing. If the printer is equipped with color printing capability, then it would have two cartridges, one for color printing and another for black-and-white printing (monochrome). The cost of ink cartridges is a little expensive but it's less than the toner used in a laser printer. An inkjet printer can print around 100-500 pages before the ink cartridge needs to be replaced.
Merits:
Produce high quality print.
Easy to use.
Less in cost compare to other printer.
Ink Cartridges are less expensive compare to toner.
Ink cartridges are small and easy to replace.
Demerits:
Ink cartridges are prone to clogging (ink dry and clog the print head).
Inkjet printers are not longevity i.e The typical life of an inkjet cartridge might be 500 pages.
2. Laser Printer: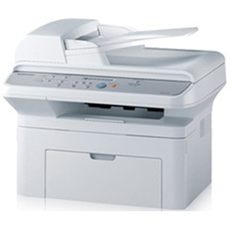 Laser printers are mainly used in large-scale office or home use where large quantity of printing is required. Laser printers have the capability of producing very high-quality documents with a resolution of 600 dpi – 1200 dpi. A laser printer does not use ink for printing like Inkjet instead it uses a fine powder known as "Toner".
The printing speed for laser printers is much faster compared to other printers. It works great when printing black-and-white text document, however, the result of printing photo might not be that great. Laser printer is the best option for printing documents, if printing is of larger quantity because a single toner cartridge can print around 2000 or more pages. You can view the view the range of Konica Minolta laser printers available in the market for these types of printers.
Merits:
Produce high-quality print compared to Inkjet.
Laser printers are longevity i.e The typical life of an Toner cartridge might be 2000 pages or more.
Laser Cartridges are not prone to clogging issue.
Fast Printing
High Volume Printing
Demerits:
Toner refills are messy and expensive.
Toner Cartridges are more expensive compare to Ink Cartridges.
3. Multi-Function Printer (MFP):
A printer having multiple function capabilities such as print, copy, scan, and fax said to be as Multi-function, or all-in-one printers. With Multi-Function printer, you can execute scanning, printing, faxing and photocopying using one device instead of having to purchase multiple devices to get all those services. These types of printers are ideal for home and office use as it takes less space and saves a lot of money since you won't need to buy a separate fax machine or other devices.
Merits:
They take up less room.
They are usually lower in cost since you may not need to buy a separate fax or scanner devices
Demerits:
Expensive compared to other printers if your need is just printing documents
In the end an educated decision regarding any purchase made is a decision that won't make you and your pockets cry in the end.