Firefox is known for its Addons, which provide more flexibility to change and modify the Firefox the way you want. I always love using Google Chrome and Firefox, but I find Chrome browser look (skin) is more better than Firefox since its takes less space and sleek tab design, which make chrome a better stand in looks. Now, without making a debate on looks of both the browser lets check how you could get Chrome look on Firefox.

Firefox Theme Addons are up with a new theme called FXChrome. After installing this theme Firefox browser will look the same as of Google Chrome.
Here is how it looks…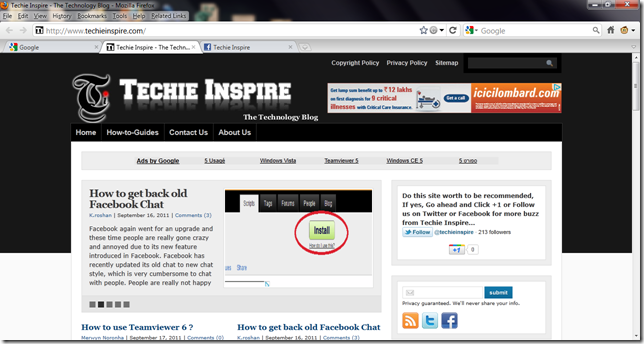 Download FXChrome from here ( Install the Theme Addons and Restart the Browser)
Compatible with:
Firefox 4.0b12pre – 8.0a1
If you like the article or has helped you in anyway, please click the +1 button below to recommend this page.