Are you a kind of person that likes to know more about the place that you visit? If yes, then all you need is Facebook on an iPhone. Recently, Facebook introduced a new feature called "Place Tips" on an iPhone that will allow you to get all the information about the place you visit. It also shows posts and photos of your friends who visited that place and shared with you earlier. As of today, Facebook users in New York City will only be able to test out the new feature called "Place Tips" on their iPhone.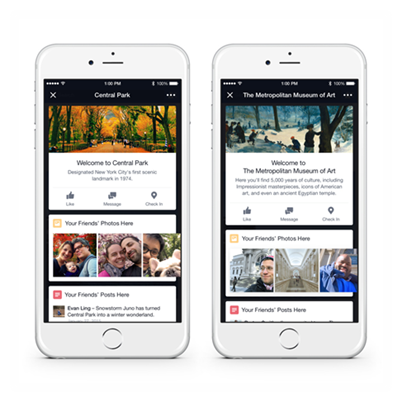 The feature is turned ON by default and hence when you walk down to any place or business, it would automatically show information cards about the place, including posts and photos from your friends. It would also update you with information related to popular items or upcoming events. However, if it gets annoying whenever you are visiting some places, you do have the control to remove the places that you didn't want to see. You also have the option to Turn Off the feature.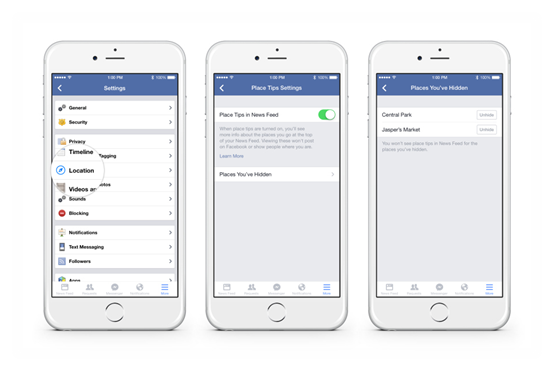 How does Facebook determine my location?
You might be wondering that how Facebook would be able to determine my location. You might be guessing of GPS, which is true but apart from GPS, Facebook can also determine location using your Cellular network, Wi-Fi and Bluetooth beacons. It is being tested at few places as Central Park, Brooklyn Bridge, Times Square, the Statue of Liberty and JFK Airport.
Facebook Bluetooth beacons is also used to determine the location by sending signal to your phone to show correct information about the places. Currently, it's being tested at few important business places in New York such as The Metropolitan Museum of Art, Dominique Ansel Bakery, Strand Book Store, the burger joint at Le Parker Meridien Hotel, Brooklyn Bowl, Pianos, the Big Gay Ice Cream Shop and Veselka.
Though Yelp or Foursquare are similar to the new feature of Facebook "Place Tips", but now since this feature is integrated into Facebook, it seems that Facebook has now become a new potential competitor for Yelp and Foursquare.
Source: Facebook