There are a lot of fitness gadgets on the market, although a lot of them are novelty items that are little more than toys. They still sell well because they are a token investment in a person's decision to exercise. It is all well and good saying you are going to get into shape, but buying the equipment to do it too is also going to fuel your belief in your fitness quest. Of course, most people buy the equipment and gear, only to put it in a drawer and let it accumulate dust. So, here are five great dust magnets that are actually worth the money (i.e. they are not just novelty toys).
1.  nPower PEG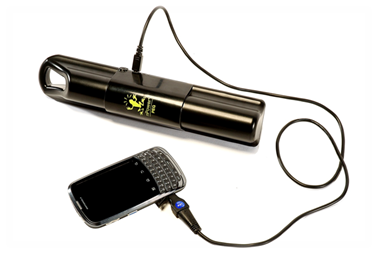 The PEG stands for personal energy generator, and it uses kinetic energy to charge up electrical devices. Its primary use is to charge up your phone or your MP3 player, since you may be using up their power when you use them on the move. This device assumes that you will take it in your backpack or fanny pack when you go walking, jogging, hiking, etc. It charges up your electronic device by harnessing your own movement.
It uses a kinetic generator that moves as you move. This movement creates a current that is used to charge up your electronic device. However, as you can imagine, it is not a very powerful charger, and it will take a long time to fully recharge a phone's flat battery.
2. Philips ActionFit SHQ5200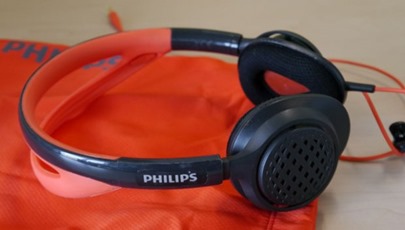 This is a headband headphone set. It allows you to workout whilst listening to music that comes from your headband. It has been created in a way that allows it to stay in one position for extended periods of time, even if you are moving around quite a lot. It is a very light device, which helps to make it more comfortable. It also has features to help stop the electrical components moving or shifting around your head.
They have also done all they can to help absorb any moisture, as one assumes the user is going to sweat. The earphones are of a high quality which means that you need not compromise on sound quality. The device is pretty durable too, which is helpful if your device is going to be knocked around quite a bit.
3. Jawbone Up
This is a pedometer that you attach to your wrist. It measures how many steps you take, but also has a sensor that measures your sleep too. It monitors how much you shift around in your sleep, how much you wake up, and may even monitor which stage of sleep you are in.
You can plug your device into a Smartphone and load your data onto it. Plus, it does not use much power, as you can charge it and use it for ten days before it needs charging again. It does not offer any sort of interpretation of your results, as it leaves it all to you. But, you can see if you sleep better after walking a long way or not.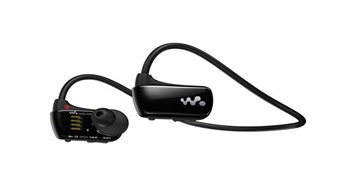 This is an MP4 player that helps you to stay fit and listen to music at the same time. It allows you to play music underwater as the entire system is waterproof. All of the electronic components are housed within a waterproof casing so that you can listen to music whilst swimming and even whilst underwater.
It comes with 4GB of memory, and the battery is able to last up to eight hours. You do not need to strap any sort of device to another part of your body. All of the electrical components are housed in the device that you wear on your head. It has slightly different designs which alter how you wear the device. It is easy to switch tracks, even if the device is wet, and it can take a few knocks too.
5. Fitbit Aria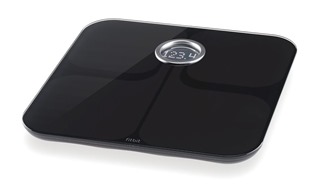 This is a set of scales that is linked with your home computer. It connects wirelessly to put your weight onto your computer. Instead of you weighing yourself and adding it onto your progress chart, this device will add your weight onto your progress charge for you. Your weight is recorded on the scales too.
It also calculates your BMI (Body Mass Index), which you can see through your Fitbit Dashboard on your computer. You can register eight people with one set of scales, and you can connect to your dashboard via your Apple mobile device too.
Author Bio: The guest post is written by Sonia Jackson from http://www.cool-essays.com. She writes essays on different topics and can give you useful advice.