Until now, we have used different browsers to access Internet web pages. But, what if I tell you that you can access the web using the calculator program in Windows XP. This may sound strange to you?
Yes, I have used this trick many times to access the Internet in places where access to the browser was disabled due to restrictions by the organization/institution.
In many institutions or workplaces, they often block browser applications on their system so that no one can browse through the Internet.
With this trick, you can simply use a calculator program and access the Internet. This in-build browser in the calculator is actually an Internet Explorer.
How to access the Internet using MS Calculator in Windows XP
1. Open your MS Calculator, Start –> All Programs –> Accessories –> Calculator.
2. Open the help window, pressing the F1 key.
3. Click the top-left corner icon of the help window or right-click on the top window and select Jump to URL.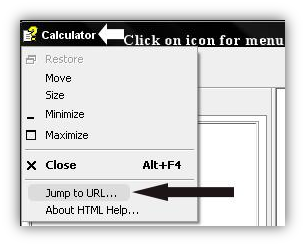 4. Type the URL of the site but with HTTP:// and WWW i.e., http://www.google.com .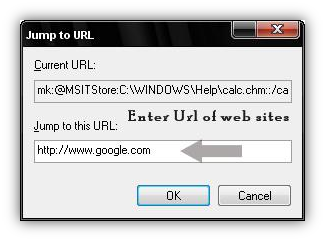 5. You may see a divided pane window, on the right pane, it's the page from the internet.
Hope that was fun, Happy browsing on Calculator.