Microsoft Windows reserves 20% of your available bandwidth for its own purposes, i.e., Window Updates.
Basically, It reserves 20% of the bandwidth such that it reduces the speed of the Internet by 20%. It is a very common and popular trick on Windows XP to change the bandwidth reserve limit.
If you don't want your bandwidth to be reserved by Windows, then use the below trick to change the reserve limit.
Follow the below Procedure to Increase Internet Bandwidth by 20% in Windows XP:
1. Open Group Policy Editor, Click Start –> Run –> type "gpedit.msc" without the quotes.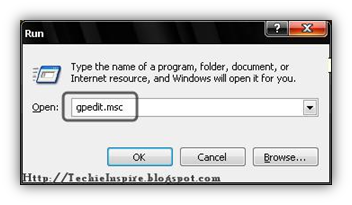 2. In Group Policy Editor, Go to Local Computer Policy –> Computer Configuration –> Administrative Templates –> Network –> QOS Packet Scheduler.
3. Now, In Qos Packet Scheduler check On the Right Pane (Right Side) for "Limit Reservable bandwidth" in the setting column.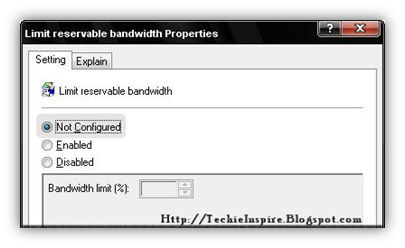 4. Double-click on Limit Reservable bandwidth. It will say it is not configured, but it's configured to use 20% of the bandwidth. To know more about this, Go to the Explain Tab.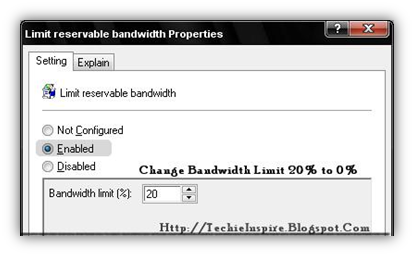 5. Now, Change the Default setting "Not Configured" to "Enable".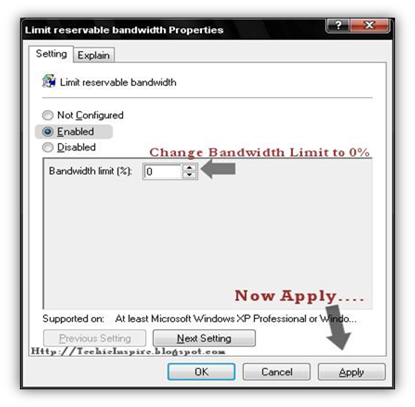 6. Select the "Enable" Radio Button Then Set Bandwidth Limit To ZERO ( 0 %), instead of 20%, and click on Apply button to save the setting, and click on the OK button.
Now you have 20% More bandwidth.
If you found the above article Interesting, then Subscribe to Techie Inspire…