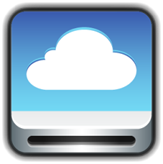 Today technologies are so obsessed with the term called "Cloud Storage" that many big service providers like Google, Microsoft, Apple has entered into the market giving a tough competition to be the best cloud service provider. Nowadays, Cloud Storage has taken storage of data to a different level where in users can access data from anywhere and at any time as needed. With the help of cloud storage, user can easily store data remotely on the server i.e. on Cloud storage and can access the file or data from anywhere in the world making it safer and secure than local disk storage.
Cloud Storage is meant for personal as well as for business users. Cloud can be used for self storage purpose or can be used for business purpose. Cloud has many advantages but the main reason for its popularity is because, it's cheap, doesn't require installation, Cloud does regular Backup of data, and most important it's Safe & Secure. When it comes to security many big Cloud service providers provides an encrypted connection making it more secure while uploading or downloading data from cloud. Since, today market is crowded with many free cloud storage service providers, we tried to test some free cloud service provider and did complete research on available free Cloud storage service providers, and we came up with Top 5 best free Cloud Storage Providers of 2012.
Top 5 Free Cloud Storage Providers
Google Drive :
Google Drive is one of the recently launched Cloud Storage service providers from Google. Google Drive is an online file storage and sync service released on April 24th, 2012. Google drive offers 5 GB of free space and can increase the space by upgrading to a paid plan. Google already has its online cloud computing doc, which is already being used by many users, and if you are also Google Docs users then all docs and files are now stored in Google Drive. Here you can store and access the file with your friends and can also work simultaneously on the same file at a time. People are getting more attracted to Google Drive because of its Brand name "Google" apart from that we observed a good interface, bandwidth and better performance.
Microsoft SkyDrive :
Microsoft SkyDrive is a well known Cloud storage service provider by Microsoft, previously known as Windows Live SkyDrive. SkyDrive is a file storage and sync service and can be accessed via web browser or local device. SkyDrive offers 7 GB of free storage space for new users and can increase the space by upgrading to a paid plan. However, it has come to our notice that SkyDrive is providing higher free storage space compared to other free cloud storage providers. It also provides a simple drag and drop option to upload files directly via a web browser. You can also work on same file together and update at a time.
Dropbox :
Dropbox is said to be the first cloud-based storage service but that's not correct. Dropbox wasn't the first cloud-based storage service in the market, but it certainly was one of the pioneered seamless folder synchronization approach that everyone is following now. The reason behind Dropbox popularity is its simplicity and ease of use since Dropbox is not just a web-browser dependent, but it also runs on other platforms like PC, Linux and also on small devices running android or iOS. Dropbox sync Features also attracted many people because a file updated on Dropbox would simultaneously reflect on all systems and devices making easy to access files. Dropbox provides 2 GB of Free Space and can be increased by upgrading to a paid plan.
Amazon Cloud Drive :
Amazon Cloud Drive is also another well known free cloud storage provider by trusted online shopping portal Amazon. Amazon Cloud Drive provides 5 GB of free storage space and which can also be increased by upgrading to a paid plan.
Box :
Box is also another most popular and well known free Cloud Storage Provider. Box Provides 5 GB free space storage and can be increased by upgrading to a paid plan. Box doesn't support Desktop sync on Free account. However, it is only available for business and Enterprise Plan.