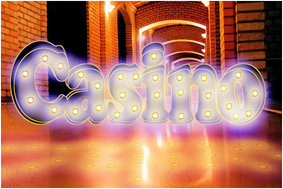 There's no doubt that online casino gaming has really caught our imagination; so much so that pretty much anyone you know will have tried it out at least once, and many people in your social networks will be regular recreational gamblers. Initially, it was more of a niche interest. You had to really want to do some gambling online as you'd need to first download casino software and then commit some of your own cash to play with too.
Today, it's a different story. With so many different online casinos such as bgo, Slot Boss and Party Casino, offering casino games in instant play directly through the internet browser, there's no need to make any kind of commitment to a site to try out some different casino games. There are also plenty of possibilities of playing for free. Added to this is the massive variety of games that you can play. But while most casino sites offer the full range of games such as blackjack, roulette, poker and craps, many millions of players still prefer to play the simplest of online casino game genres – slots.
And it's easy to see why slots are so universally appealing. They're all individually themed – from those based around fairytale characters through to superhero slots and those linked to TV programmes and films. One genre that's really popular at every online casino at the moment is the superhero, thanks in no small part to the success of the Marvel superhero movie franchise. Check out bgo's compilation of its top five superhero slots to see the kinds of games that feature characters like Iron Man, the Avengers and the Incredible Hulk.
But none of the success of online casinos would be possible without the technology that drives it. Here are just some examples of what's made online gambling such an appealing form of entertainment for millions of people around the world:
The gaming developers
One of the main reasons that we choose to play casino games online isn't just that we want to be in with a chance of winning cash prizes – we want great entertainment at the same time. Thanks to the amazing graphics and design behind online casino games, we can almost feel that we're in a real casino when we play. Game developers such as Playtech, Microgaming and Zynga are making online casino gaming a more exciting experience than ever, and continue to produce new games with even better features all the time.
For instance, the Playtech Marvel slots games obviously tie in with the Marvel film franchise and many already have animated storylines and clips taken directly from the movies, which adds to the whole player experience. As networks and devices get faster, so more video is included alongside interactive bonus games. The Incredible Hulk 'smash round' gives players the chance to win through smashing and destroying cars and helicopters, just as the Hulk would do when he gets angry.
The latest Playtech superhero slots like Iron Man 3 which you can play at sites like bgo now run on HTML5 Technology, meaning that you don't need Flash Support in your browser for the games to work. So that means the latest Playtech slots are accessible on iPad and Mac, as well as on Android and Windows mobile devices. The technology that has allowed us to play on an internet browser or via an app on our phone increases the accessibility and appeal of online casino gaming.
February 1, 2016: Playtech to Develop Casino Games Based on Superman Movies: Playtech has signed a multi-year … https://t.co/aqMrRb6rso

— Superman Super Site (@supermansite) February 1, 2016
Money matters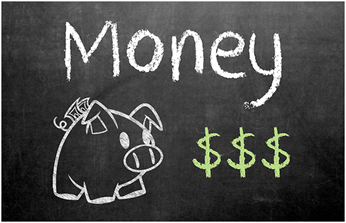 Many people simply wouldn't play if they couldn't be sure that their money was safe and if they couldn't deposit or withdraw money from online casinos quickly and securely. While some players use credit or debit cards to top up their casino accounts online, there are also pre-approved payment methods such as UKash, Neteller and Paypal. All these payment methods are secure and offer players added assurance that their money will be moved safely between their bank to the casino and vice versa.
Payment service providers (PSPs) such as Neteller or Paypal make it possible for online businesses such as casinos to accept electronic payments by a variety of methods including credit card, direct debit, bank transfer and real-time bank transfer. PSPs usually use a software as a service model and provide a single payment gateway for merchants to offer multiple payment methods.
So when a gamer decides to put money into their casino account because they want to play some more superhero slots such as Iron Man 3, The Avengers or Spider-Man: Attack of the Green Goblin, the following process takes place. The casino customer inputs the amount they wish to deposit and the information is encrypted before it's sent between the browser and the merchant's webserver – often via SSL (secure socket layer) encryption. The merchant (in this case the casino) forwards the transaction details to their PSP (Paypal, Neteller, etc) and the PSP payment gateway forwards the information to the payment processor that the website's acquiring bank uses. The information is then passed onto the card association (eg Visa) which receives the authorization request and sends a response back to the processor with a response code (such as 'approved' or 'denied'). The processor forwards the authorisation response back to the payment gateway, which forwards the response to the casino website. There the response is interpreted and relayed back to the casino customer. Incredibly, the whole process takes about 2 or 3 seconds. The order is then fulfilled and the process from authorisation to settlement can take about 3 days.
The element of chance
When you play online casino, there's no way that a system or strategy can beat the games, and that's because of the random number generators that are included in casino game programming. An algorithm is a complex mathematical equation which uses a 'seed" or origin input, to produce a specific output. Under the basic operation of software RNG, each sequential output is sent to the game to provide a specific game outcome. At the same time, the same sequential output is fed back into the algorithm to seed the next output. This continually repeating process provides a string of game outcomes.
Through the use of algorithms, RNGs generate the numbers that are used to produce the results in casino games – the combinations of symbols on slots, where the ball lands on a roulette wheel, or the cards you're dealt in a game of blackjack. As well as ensuring that online gambling games are fair, RNGs provide the exciting element of chance. A good example of how RNG works is if you look at the Marvel superhero slots power jackpot. Players can be playing on any casino site on any of the Marvel superhero slots games such as The Avengers or Thor, the Mighty Avenger, and any one spin could trigger one of four progressive jackpots. The outcome of the spin that triggers the jackpot is down to the RNG algorithms incorporated in the games.
Without the amazing technology that drives it, the online casino industry would never have reached the sophisticated level that we can all enjoy today.