When it comes to storing your important files and data, you cannot ignore the capability of Cloud storage. All latest version of Microsoft Windows comes with a default Cloud Storage application called OneDrive. OneDrive is a file cloud hosting service launched in 2007 by Microsoft. Thus, OneDrive is well integrated with Windows and all Microsoft Applications, making it much easier for Windows users to save files to OneDrive.
Why Store files on OneDrive Cloud?
Suppose you are someone having lots of important documents saved in a paper file (offline) regardless of being office or personal files. It always makes sense to have a scanned copy of those files on your system to be sure that files are safe and secure.
Because, if due to misplacing of document or document gets damaged, the scan copy document can come in very handy as a proof of the originality. However, storing the files on the system is still not safe due to the risk of system failure or disk failure.
As an alternative, today, cloud storage is the best option that you can trust. Cloud storage basically stores data online, i.e. (external server drives) that are responsible for keeping the data available and accessible. Some of the popular cloud storage available are Google Drive, Dropbox, Live Drive, JustCloud, etc.
Does saving the scan documents online using cloud storage reduce the risk of loss of documents. Storing documents on cloud storage does give you the flexibility to access data anytime and anywhere when needed.
Some old files or documents may not be needed every time, and such files can be stored in the cloud as archive storage and can be used whenever needed. It is evident that some documents, either personal or office files, may be very important, and you are not carrying them along. Does access to such files saved on cloud storage give you the advantage of having all the files and documents on the go.
How to set up OneDrive on Windows?
OneDrive is usually automatically configured when setting new installation of Windows by adding a Microsoft account to create a system account. However, if you are not sure if OneDrive is configured on your Windows system, then follow the below steps to check the same.
Click on the Start menu, type OneDrive, and Open.
If it shows you the login screen, then you may need to log in to your Microsoft account to access OneDrive. In most cases, you should see a File Explorer window showing files on OneDrive.
How to save files to OneDrive using File Explorer?
Press Windows Key + E on your keyboard to File Explorer Window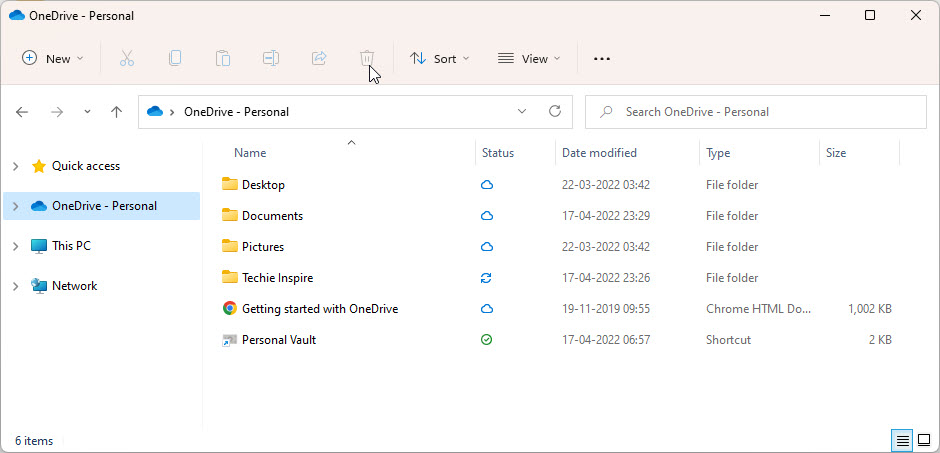 Drag Files to OneDrive or Copy-Paste the files directly to OneDrive.
How to save files to OneDrive using Microsoft Office?
Even Microsoft Office has the option to save files to OneDrive. You can directly select the option "Save to OneDrive" to store all documents in OneDrive.
Select File –> Save As –> Save to OneDrive