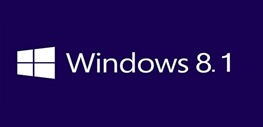 Windows 8 was released as the most anticipated Operating System by Microsoft to compete with other mobile operating systems. However, the most anticipated Operating system didn't go well as Microsoft planned since a lot of users had difficulty using Windows 8 due to the unfamiliar user interface. The phase of Windows 8 is somewhat similar to Windows Vista, which is acknowledged as a failure as it had a lot of problem people faced after migrating from Windows XP. However, Microsoft took Vista failure as a key for improvement in their next operating system and rebuild the operating system considering all the negative feedback got for Windows Vista. Consequently, Windows 7 was a true success and surpassed all Windows predecessor versions.
However, the failure of Windows 8 is in fact worse than the Windows Vista adoption numbers. Windows 8 failures are greater than it appears. After a lot of Criticisms and complaints by Windows users, Microsoft brings out its Windows 8.1 Preview as a solution to all problems. According to Microsoft, this will change all "key aspects" of how Windows 8 was used earlier. Actually, Windows 8.1 is what Windows 8 should have been.
What's new in Windows 8.1?
1. Start Button is Back!!
The most criticism and complaint received was the missing Start Button on Windows 8, which caused many users to use alternative third party tool to add start button. Microsoft wanted to change the way user use their computer hence they removed the start button. However, this has caused in a huge amount of loss and have reintroduced in Windows 8.1. Anyhow its better late than never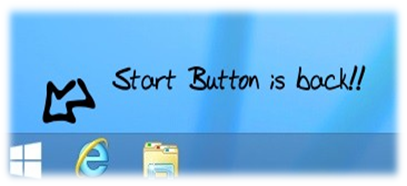 2. Changes in Desktop user interface
As stated above, Windows 8.1 reinstate the Start button. Moreover, Windows 8.1 can now directly boot to the desktop bypassing the start screen. This change is one of my personal prerequisites that I wanted in Windows 8, as I still believe that titled modern UI is not very helpful for system with keyboard and mouse. The upper right and left hotspot charms can now be disabled. Microsoft also adds the right-click feature on the task bar to open Control Panel settings, Task Manager & Perform Search action. Additionally, Microsoft added pop up option to shut down or restart the computer which was earlier found under top-right corner option.
3. Search
I personally find the search upgrade is very useful and handy when you want to quickly search something. Search option in Windows 8.1 does a little more than it did earlier. A single search can now bring results from your system, apps and web. It's a kind of universal search, where in you can search something and system will search on your system hard drive, sky drive, apps and also from web making it a quick and easy to find anything you require.
4. Four Side-by-side Snap View
All Windows 8 users know the frustration it caused due to lack of 50/50 split snap or screen views. However, In Windows 8.1, user can easily snap apps side by side in 50/50 spilt screen. Additionally, Windows now support four side-by-side snap view, i.e. Windows Store apps can take over all of your screens and can see up to four per screen considering that your resolution is high enough. You can resize apps to any size and share the screen between two, three and up to four apps on the single screen.
5. SkyDrive Integrated
SkyDrive is now more integrated with windows 8.1 making it easy to sync all windows settings and files directly to SkyDrive without adding a separate SkyDrive apps. When you log into the new system, everything would be same as your old system and will be sync accordingly. SkyDrive also makes easy to save any files directly on cloud server making it easy to access file anywhere you go.
6. Revamped Windows Store
In windows 8.1, Window store get a new look and feel. It now more focused on recommendation and popular apps then previously focused categories. The new design of Windows store is more user-friendly and easy to find new and interesting apps. With new Windows store, apps are automatically gets updated in the background as and when the updates are available. It is designed to show more detail information on the apps listing the top free apps, top paid apps, new releases, which are available for download.
7. Lock screen slideshow
Now you can customize your lock screen with picture frames by showing a slide show of your pictures when you are not using the computer.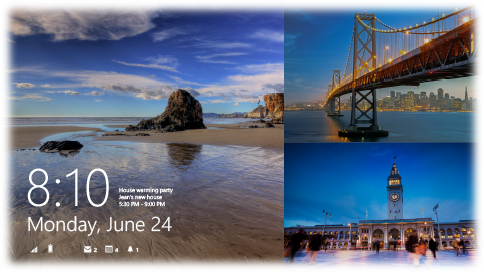 8. Internet Explorer 11
Internet Explorer is said to be the modern and improved version of Internet Explorer. Internet Explorer 11 preview is built for touch, with faster load times, a full-screen experience that includes side-by-side browsing of your sites, and real-time info updates for your favorite sites on your Start screen. It also includes WebGL and SPDY support.
9. Other Updates
For people who liked the Windows 8 metro style, i.e. Start Screen will see some changes done with respect to background effects and style in Windows 8.1. Windows 8.1 offers more colors and background on the start screen with background motion effects. Customizing titles is now more easier and simple, and can accordingly modify, resize or rearrange in a group.
Checkout Windows 8.1 preview video by Microsoft…