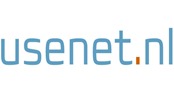 Today we are obsessed with torrent and P2P, though we have one of the oldest, safest and fastest ways of sharing and downloading files on the internet, i.e. Usenet. Usenet is said to be one of the best ways to download files on the internet. However, being so popular still most people don't use it and in most cases, people are not aware with different USENET Providers
What is Usenet?
Usenet is basically is a worldwide distributed Internet discussion system where people post their messages and files to the server on a worldwide network. Each subject collection of posted notes or multiple forums is known as newsgroup. There are thousand of newsgroups and its possible to form a new one by you. Since all individuals from all over the world upload their files to the server which can be accessed easily using Usenet, as a result you may find many data and interesting old stuff, which may be relevant to you. Unlike the internet, it is much saver and ads free.
Usenet Providers?
Due to increase in popularity and decrease in server cost has gradually helped many USENET Providers to establish itself in the market competing with each other. However, due to many providers in the market, it makes very difficult to choose reliable USENET Provider. Recently, we have been working with some of the USENET providers available in the market, and we reviewed one of the popular Usenet Providers, which is Usenet.nl. Usenet. nl is one of the reliable and trustable providers and its known for its speed, uptime, extensive data amount, secure & encrypted downloads features.
Why Usenet.nl ?
Usenet.nl is a reliable and trustable provider to connect Usenet. Connecting to Usenet and downloading files is simple and easy, making it possible to download files by just a single click. Usenet.nl makes it easy for its user by allowing the user to search what user is looking for from a huge archive of more than 60,000 Newgroups.
There is often an uncertainty while downloading huge files. The files could get incomplete download or could get slow download speed, which most often happens in the case of P2P or torrent. However, when connecting to Usenet though Usenet.nl make thinks faster and better with 8 server farm which usenet.nl provide in one single access, which as a result provides more files, better download and maximum stability.
Usenet.nl provide a 14 days free trial offer to access Usenet with a download volume of 300 MB, Click here to try Usenet Download for free.
Features of Usenet.nl
Compared to One-Click-Hoster and P2P-Sites, the Usenet is:
256-Bit-SSL-Encryption of Downloads
No protocol IP, Protected Privacy
No viruses, no advertisement
Connected to 8 Server farms – no incomplete downloads
The Usenet is always available – no server downtime
More than 2,500 Terabyte of Data available
Access to 60,000 Newsgroups
Conclusion :
If you are looking for good Usenet provider, then we would suggest to try Usenet.nl. Due to its Single Click feature, it makes Usenet completely easy to use allowing to download files at a much faster speed, conveniently and at very less expensive.