Most of you might already know the procedure to uninstall any application using Windows GUI, i.e., "Add or Remove" in Windows XP, Programs and Features in Windows Vista & Windows 7, and "Apps and Features" in Windows 10. However, apart from the normal GUI tool in Windows, we can also uninstall the applications using the command prompt.
We will be using a command called WMIC, which stands for Windows Management Instrumentation Command-line, which can list all programs installed on your system and can uninstall the programs using this command. Please also note that it can recognize the program only if the program was installed using the Window Installer.

Follow below steps to Uninstall Applications from Command Prompt
1. Press Windows + R Key to open Run Dialog Box and type cmd and Click on "OK" button.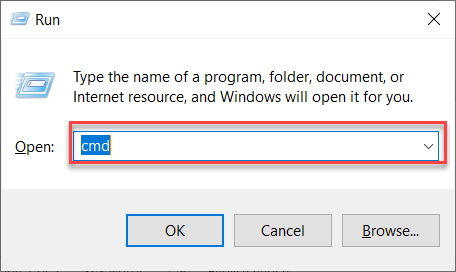 2. Type wmic in command prompt and Enter, you may see a new line with wmic:root\cli>

3. Now at the command prompt, type the following command:
product get name
This command will generate a list of all installed applications on the system. It may take some time, depending on how many applications you have in your system.
4.) To uninstall the application, type the following command with program name.
product where name="name of the program" call uninstall
Specify the name of application in the quotes (make sure you type the correct name)

5. Type Y to confirm uninstalling the application, and press Enter key.
The power of this command doesn't restrict you till the uninstallation of applications, but also you can perform many other tasks using this command. You can list all applications with their versions and date. You can also install, reinstall, configure or upgrade any application using this command. See the below command, which will list all the applications with their versions.
product list status

To know more command on product, Type wmic product/?, same way if you want to know more on product list then Type wmic product list/?