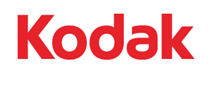 On January 19, 2012, Kodak has filled for Chapter 11 for bankruptcy protection (Chapter 11 is a chapter of the United States' Bankruptcy Code). This news come has shocking to most of the people specially for photographer and corporate worlds. Kodak is an American multinational company headquartered in Rochester, New York, United States and incorporated in New Jersey. It was founded by George Eastman in 1889.
Kodak Bankruptcy:
According to sources, Kodak failed to make its mark on Digital Technology. Kodak has made all its money by mostly selling Film, and as the technology started grew the old film were replaced by new digital camera. This impacted Kodak greatly since no-one's buying the film. Beginning of late 1990s, Kodak faced huge financial loss due to decline in sales of Film. Kodak competitor like Fujifilm's and few other had already marked their presence in digital camera, which gave a tough competition to Kodak. Things became so bad that their net earning fallen more than 10% i.e. $1.29 billion to just $5 million.
In early 1990s, Kodak decided to make its mark on Digital Technology. After analyzing and research on trends and usage, Kodak finally moved to digital camera and started giving high-quality digital camera models at reasonable prices, which turn out to be a good success and raised profit for Kodak. By 2005, Kodak was eventually ranked No.1 in U.S. in Digital camera sales. However, Kodak again faced some serious competition from different competitors, which were selling digital camera at low price maintaining low-profit margin, which directly affected Kodak sales. The Film business of Kodak also kept falling and added more misery for Kodak.
Kodak came up with a turnaround strategy to generate revenue and an effort to bring the company back on track Kodak started to emphasize sales of Printers and Printer Ink. However, this didn't go as planned and failed to make money by selling printer. This ended as a fear of bankruptcy for Kodak, which resulted in 133-year old Kodak Company filed for Chapter 11 bankruptcy protection. Kodak obtained $950 million, 18-month credit facility from Citigroup to enable it to continue its operation. However, Kodak has a deadline of February 15, 2013 to produce a reorganization plan.
According to Kodak, the bankruptcy protection filed by Kodak will only affect its operation in U.S. and will not affect other non-US subsidiaries. Kodak companies in other countries would continue to operate as usual.
Kodak has made an excellent accomplishment in the field of Film and cameras. Its work towards cameras and film, which need to be rewarding and appreciated for exceptional work done by Kodak. However, we hope that Kodak comes out of this problem with flying colors and surprise us again.