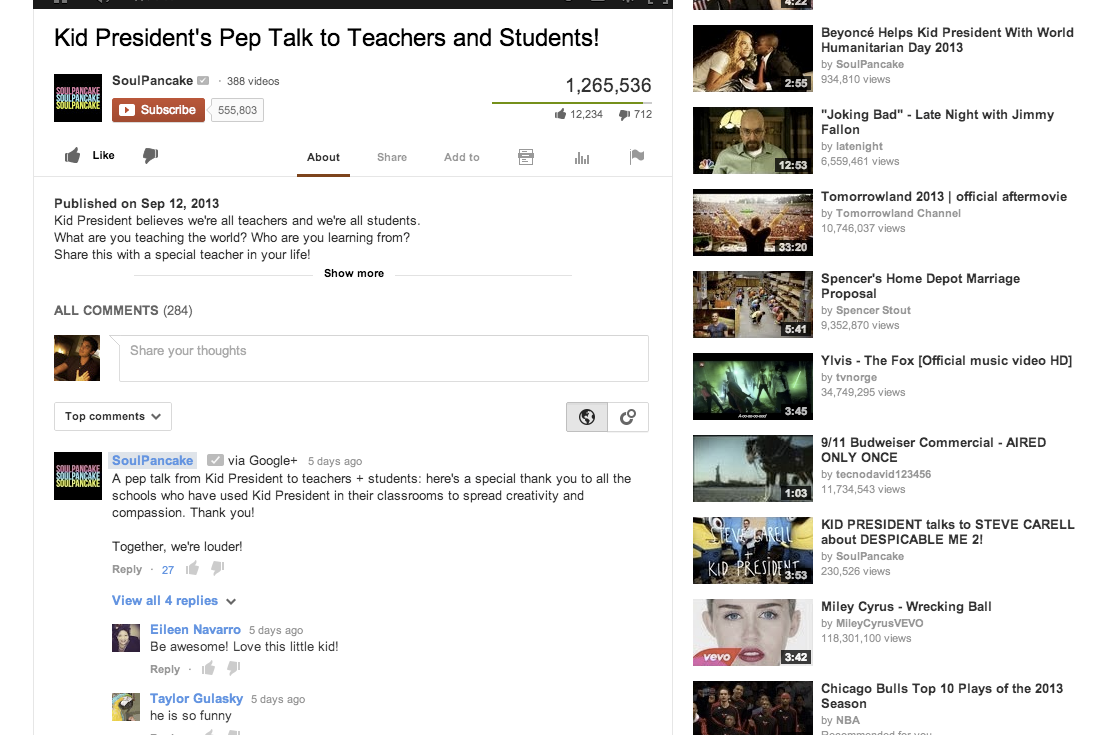 YouTube has official announced its upcoming feature rolling out in YouTube that would soon support a new commenting system powered by Google+. As per YouTube, Channel discussion tab comments are now powered by Google+, and you should be able to see the new YouTube Comments by Google+. However, the new comment system is not out yet for all videos on YouTube and is expected to come soon by later this year.
As we are all aware about the current YouTube comment system, we have often seen comments on YouTube that are not at all relevant, sometimes the comments are extremely foolish or sometime its too offensive. YouTube comment has also become a spot for spammers where the spammer post comments with an intension to Spam. Google does have realized the potential problem with YouTube and as a result to mitigate the current issue they have come up with a comment integration solution using Google+.
According to YouTube, the new comment system would show comments that are more relevant to you. This means that YouTube would show comments on top of the list from people you care most, like people you know from Google+, popular personalities, engaged discussions about the video and Video Creator. You can also create and start a discussion about the video and could restrict to specific person or circle when you don't want publicly to comment on the video.
Additionally, video creator or content producer would also have an option in YouTube to review the comment on their videos or block particular words or set Auto-approve comments for certain fans, which would eventually help you to save a lot of time from reviewing the comments
The downside about YouTube new comment system is that you will require Google+ account/profile to post a comment on YouTube. However, if you have been ignoring Google+ and not yet created, then it might be necessary for you to have one in order to comment on YouTube. You can check here, to create Google plus account.